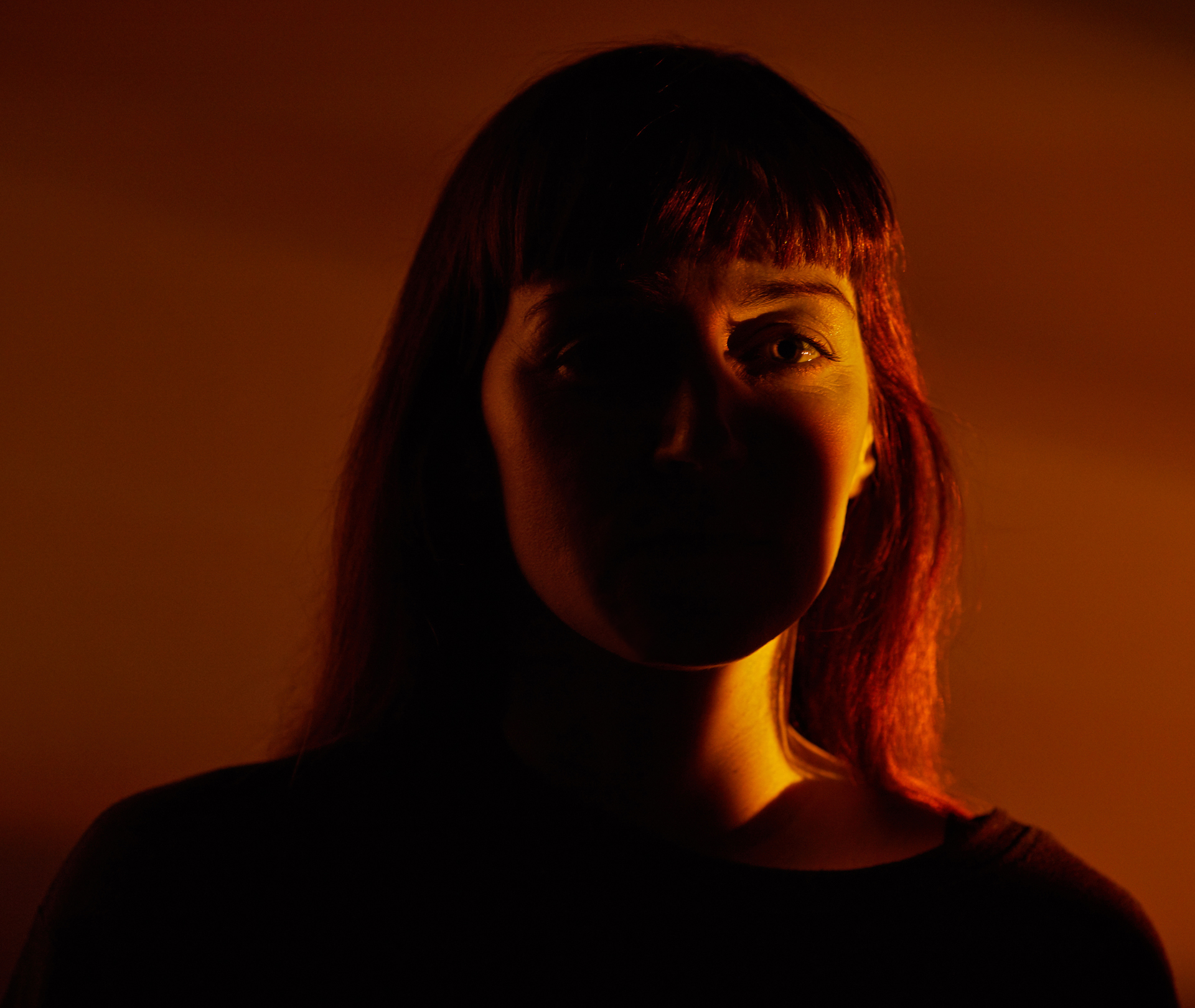 Cadie Desbiens-Desmeules is a Canadian artist working between generative art and live performance. Her practice is either site-specific or installation-based, spanning immersive environments and augmented reality. Sound is typically a key part of her process, translating one medium into another and exposing audiences to the visual beauty of sonic forms. Drawing on her background experience as a journalist, she casts a critical eye over technological trends in her artworks to provoke thoughts and internal discussions around how we relate and engage with new technologies.
In 2008, Desbiens-Desmeules began performing as Push 1 stop, presenting at national art galleries and international festivals like MUTEK and the Montreal Museum of Fine Art. Soon, this expanded into large format works, commissioned by groups like the Societé des arts technologiques. Since 2017, Desbiens-Desmeules has presented her work worldwide, including digital art festivals and art galleries such as Arsenal Contemporary Art, the International Symposium for Electronic Art (ISEA) and Somerset House.
Push 1 stop is also known for her stage design. In 2018, the scenography for the theatre piece "Post-Humain" was officially selected at the Prague Quadrennial 2019. In 2019, she was invited to be scenographer for the festival MUTEK's 20th anniversary who received the 35th Grand Prix du Conseil des arts de Montréal for the event.
In 2019, We Are Europe (WAE) enlisted Desbiens-Desmeules as one of the 64 artists, speakers and public figures they consider the most inspiring European personalities. In 2021, her work was selected in the 5th International Digital Art Biennial (BIAN) alongside artists like Refik Anadol and Riochi Kurokawa. Desbiens-Desmeules is currently based in Lisbon, Portugal. She continues to be active as a creative director, scenographer and visual artist, collaborating with top industry talent and agencies such as Silent Partners Studio, where she has been working for Riot Games, Beyonce, Jay-Z, BTS and Billie Eilish just to name a few. 
Interview by Derivative Touchdesigner
Enregistrer
Enregistrer
Enregistrer
Enregistrer
Enregistrer
Enregistrer
Enregistrer
Enregistrer
Enregistrer
Enregistrer
Enregistrer
Enregistrer