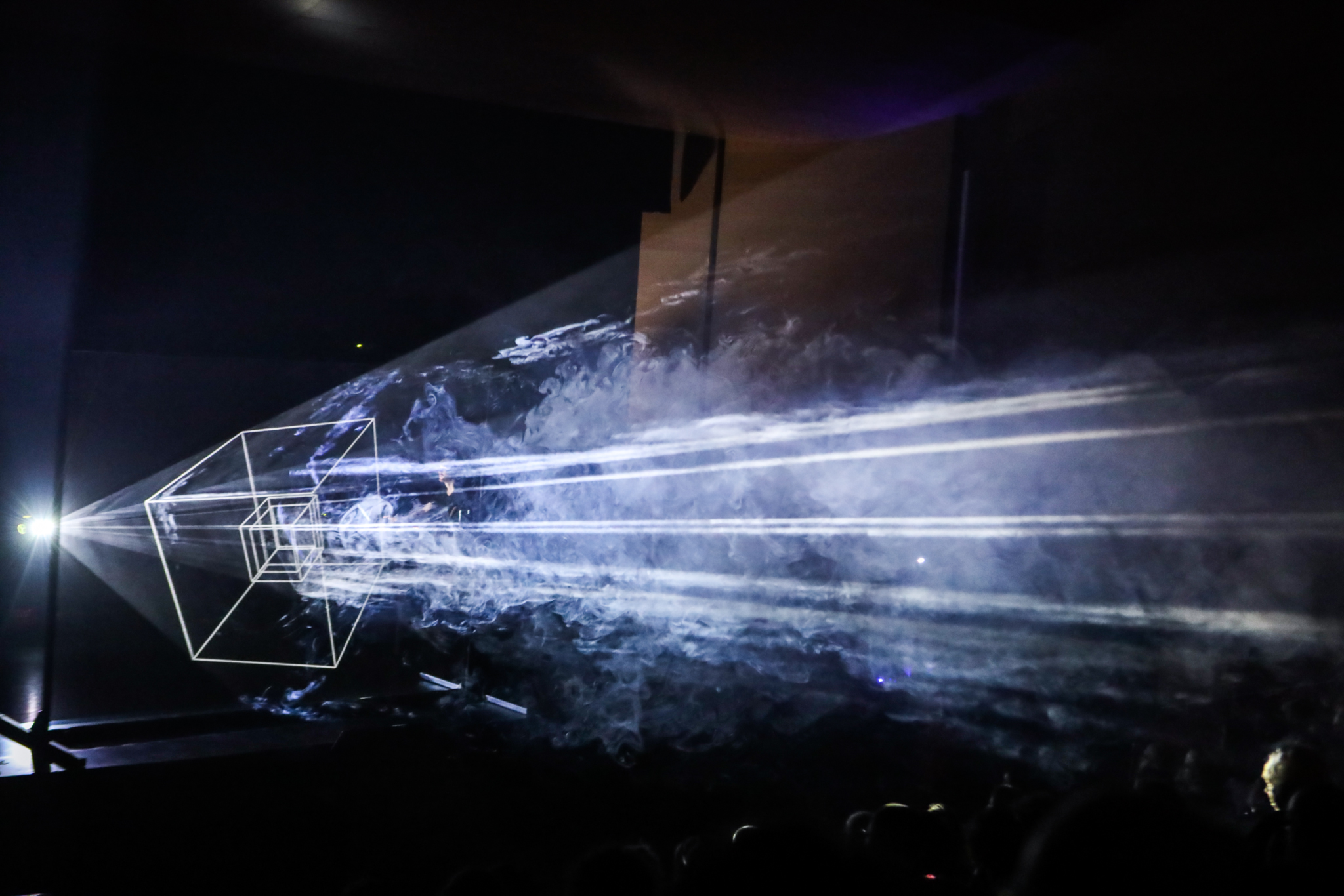 Wiklow: http://www.wiklowmusic.com/
Push 1 stop and Wiklow present "Membrane" an algorithmic performance for transparent materials.
Project Description
Membrane is an artwork that merges audio-visual performance with installation art. Three-dimensional, volumetric shapes hover between the performers, caught in a haze of rising smoke. Through live manipulations, the performers engage in a playful exchange with their generative system. The work represents an alternative form of projection art, bringing digital forms into physical space.
The creation of Membrane was made possible thanks to the financial support of the Conseil des arts et des lettres du Québec with additional support from Perte de signal and Holo-Gauze.
Photos: Dani Canto, Sergio Albert, Oriol Reverter, Diego Figueroa.